Welcome
Brave Productions is a video production company based in Salt Lake City, Utah. We have been producing commercial and wedding videos for over 5 years.
We believe in taking a brave approach to filmmaking, seeking to tell stories with boldness and creativity.
From corporate events or weddings to commercial product videos or creating content for your brand, we are here to tell your story and capture your vision.
Though we call Utah home, we embrace the opportunity to travel.
We are excited to hear from you and take on any new project. Fill out our contact form or check out our wedding and commercial tabs to request a quote today!
Contact Us
---
View Our Demo Reel
---
OUR SERVICES
---
About Us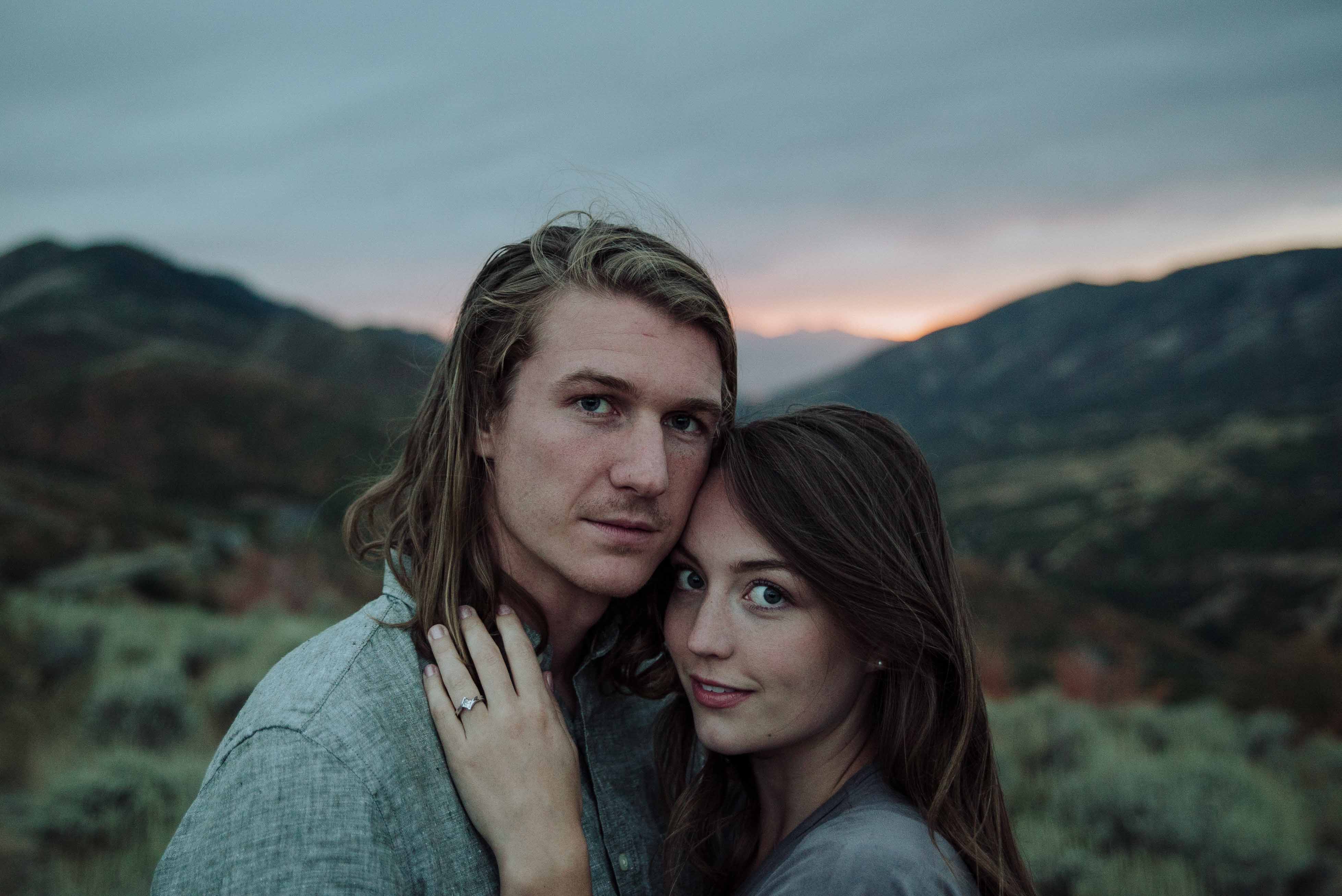 We are Breckan and David Steiner, a husband and wife duo with a passion for film and storytelling. We both graduated from Utah State University (though at quite different times) and currently live in Salt Lake City. We love the way film can tell a story and are always excited to create.
While Brave Productions is a team effort, Breckan concentrates on the visual aspects while Dave focuses on the audio. Breckan can come up with quite the storyboards and Dave is an awesome drone pilot.
---
Reviews
"I've used Brave Productions for several video projects, including online content, TV commercials, and longer format corporate videos. They are easy to work with, always go the extra mile to give you more than you were expecting, and bring a strong creative vision to each project. Their rates are super-reasonable to begin with, but they add so much value to every stage of a project—from concepting to shooting and on through editing—that I've always received a tremendous bang for the buck."
Matt George | Owner, POW! creative
"Absolutely amazing! Brave Productions is great to work with, easy and fun! They produced a breathtaking video and made our wedding so special. Thank you so much!!!!!"
Kylee Christensen
"Brave Productions is awesome! They did some amazing video work for my company. Their creativity is out of this world and they bring so much talent to the table. Their team was also wonderful to work with, from the planning stages all the way through the finish product. I recommend them for any video work!! Thank you so much for all the work!"
Ian Blotter | Bad Flag
"Brave productions produced and edited my bands music video. They were absolutely fantastic. Their work is amazing and so are they. I will be using them again and would definitely recommend them for anyone looking to have a video done."
Holly Watson | A Lost Asylum
---